Now MyDoble users can also access on-line, flexible learning resources for technical training that can be completed at a pace and schedule that best meets your learning style.
FEATURES

Flexible, on-demand courses
Extensive microlearning video & knowledge resource libraries
Earn and manage learning achievements
Easy for customer learning coordinators to deploy and manage team learning progress

BENEFITS

Hybrid and self-paced learning solutions
Consume on-line, flexible learning programs at a pace and schedule that best meets the learner's style.
Optimize in-person or virtual instructor-led training
Complete prerequisite training in advance for more efficient and engaging training.
MyDoble Learning team manager
Assign learning content to your teams and manage their learning performance.
​
CURRENTLY AVAILABLE LEARNING CONTENT
Introduction to Field Testing, Doble Client Webinar Series
Condition Assessment through Laboratory Analysis
Fundamentals of Dielectric Testing
All recent Doble and Altanova Webinars
More Doble Service Agreement and fee-based learning content is being added in the coming months to MyDoble Learning. Contact your Doble client service engineer or Doble  representative today for more information.
---
MYDOBLE LEARNING TEAM MANAGER
---
MYDOBLE LEARNING CATALOGS

---
MYDOBLE LEARNING VIDEO LIBRARY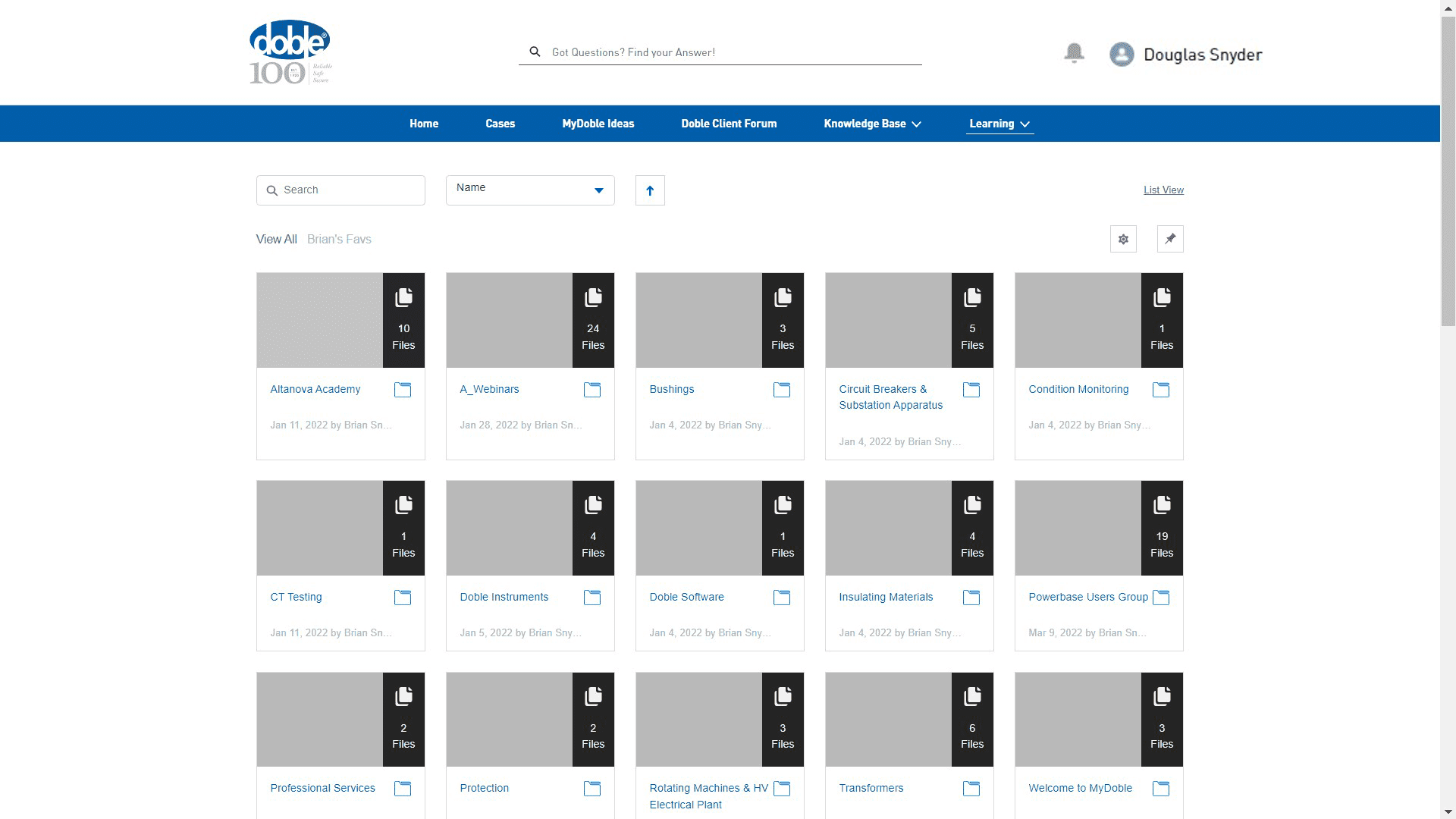 LEARN MORE: